South Carolina Wildlife, July-August 2005
Authors
South Carolina Department of Natural Resources
Keywords
South Carolina Department of Natural Resources
,
Fishing--South Carolina--Periodicals
,
Hunting--South Carolina--Periodicals
,
Wildlife conservation--South Carolina--Periodicals
,
Aquatic weeds--Control--South Carolina
,
Beachcombing--South Carolina
,
Shells--South Carolina
,
Bottlenose dolphin
,
Retirees--Social networks--South Carolina
,
Fireflies
,
Outdoor photography
,
Nature photography
,
Wildlife photography
,
Parks--South Carolina
,
Agelenidae
,
Waccamaw River (N.C. and S.C.)
,
Water gardens
Abstract
The South Carolina Wildlife Magazines are published by the South Carolina Department of Natural Resources who are dedicated to educating citizens on the value, conservation, protection, and restoration of South Carolina's wildlife and natural resources. These magazines showcase the state's natural resources and outdoor recreation opportunities by including articles and images of conservation, reflections and tales, field notes, recipes, and more. In this issue: Directions ; Forum ; Wildlife And Weeds: The Pestilent Plant Dilemma ; Beachcomber's Dream ; Dolphin Encounter ; By The Light Of The Stars ; Firefly Twilight ; Wish You Were Here... ; Connections ; For Wildlife Watchers: Funnel Web Spider ; Field Trip: Waccamaw River ; Roundtable ; Events ; Urban Ecologist: Life In A Water Garden.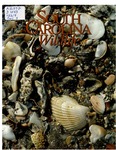 Rights
Copyright © South Carolina Wildlife. For more information contact the South Carolina State Library. www.statelibrary.sc.gov.
Digital Collection
300ppi, Epson Expression 12000xl flatbed scanner with Adobe Acrobat Pro 2020 Standard software, Archival Master file is a multi-image TIFF; online version is a PDF/A-1b, 24-bit color.